I see "Currently" posts all over the blogosphere but I have yet to do one….I thought I would now 😀
Currently listening to: Michael Bublé Christmas playlists….
I KNOW I KNOW, its "Not Christmas yet" but I have the Christmas spirit….and a love for Michael Bublé…… 😀
Currently reading: The Hobbit and Swipe…
OK I know I started both of those awhile ago…but I have not had much time for reading
So hopefully this time I can read them through! 😀
Currently eating: Apples with Peanut butter.
Guys I'm obsessed! I eat it once, sometimes twice a day! One apple left….There's no question who gets it…

Currently writing: A Novel with my friend Mina about.. wait for it…."Aliens" (Who got that reference?! If you did you're my new best friend! XD )
I'm also writing a novel with myself ( 😉 ) about a guy who makes friends with a girl who helps him out of his shell. (It's based in Detroit, Michigan!)
Currently looking forward to: My 18th birthday and Thanksgiving! I've made it 18 years guys! (almost)


Currently doing: A LOT of things….here's my schedule lately:
Sunday: Church from 9:30 – 1:00. and from 6:00 – 8-ish
Monday: Karate from 7:00-9:00
Tuesday: Rehearsal from 6:30 – 9:00
Wednesday: Church from 7:00 – 8:30
Thursday: Rehearsal from 6:30 – 9:00
Friday: Day off!
Saturday: Rehearsal from 10:00 – 1:00. Karate from 1:00 – 3:00.
And none of that counts Schoolwork time! Do you know how long it took me to finish my Math work yesterday?! You don't even wanna know…
So you can see…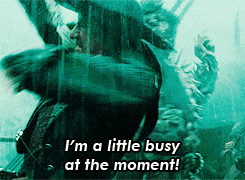 Currently loving: Theatre!!
I always wanted to get involved in theatre, and I finally did! I'm loving it so much! I'm meeting a ton of new people! I'm learning choreography that I have to do WHILE singing (But of course its a musical….so that makes sense) But seriously guys,

And I guess that's it for now 😀 That was fun! Maybe I'll do these more often 🙂
Thanks for stopping by and reading!
What has kept you the most busy these past few weeks? Let me know in the comments below! 
Madi ❤